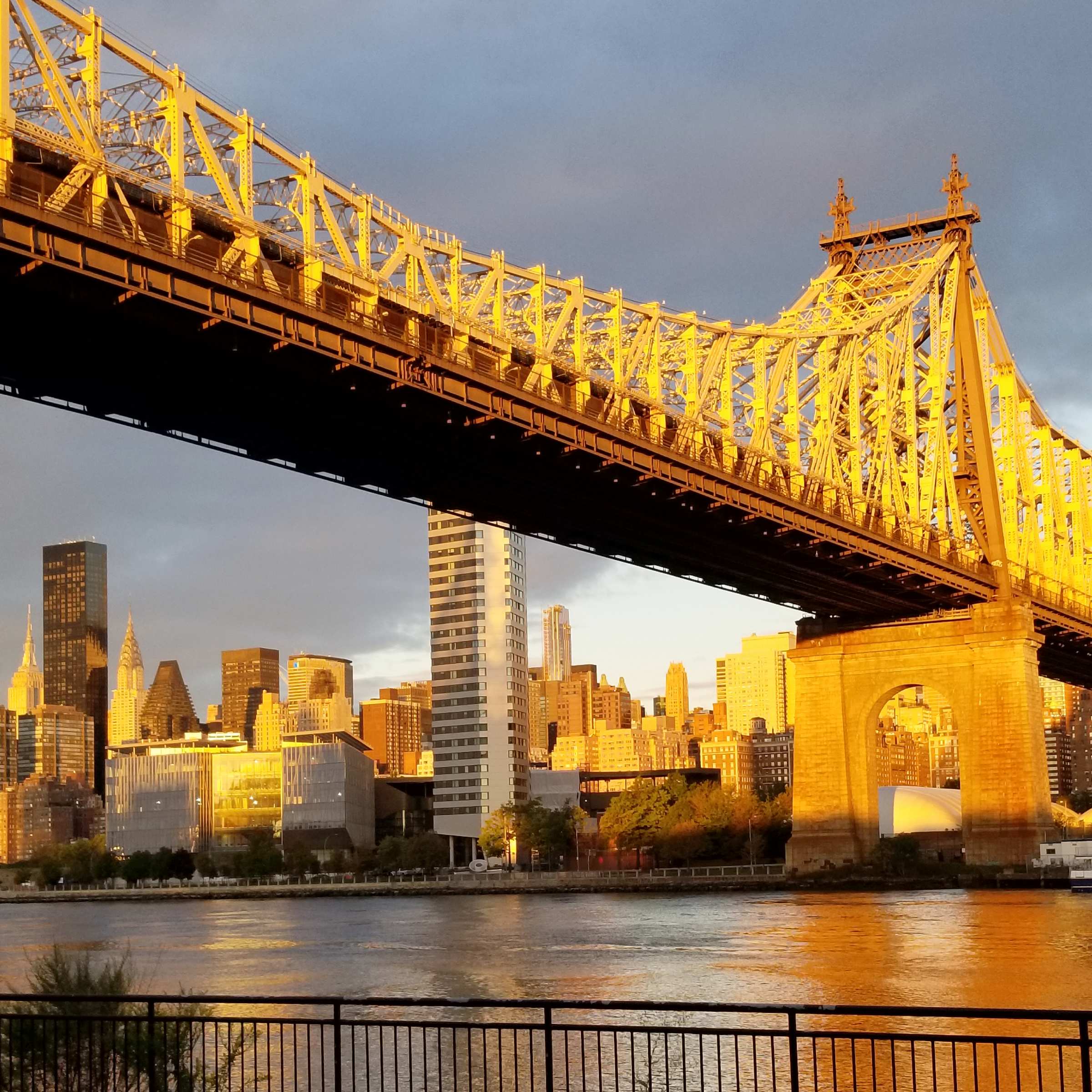 We love shopping for wine and spirits. It's a big part of why we wanted to open a different kind of wine and spirits store. Finding the "best wine store in New York City" is a personal journey. And until we open our doors, there are some really great wine stores to explore with smart, terrific buyers behind them and shelves of new discoveries for novices and experts alike.
In no particular order, the best wine shops in New York City:
❖ Dandy Wines in South Williamsburg
37 S 4th St, Brooklyn, NY 11249
Lily has an excellent team who have scoured the globe to find tasty orange wines, chillable reds, Eastern European wines, and more. It's a veritable cornucopia of natural-leaning selections. And you can get just about everything already chilled if you need a bottle on the fly.
❖ Parlour Wines Greenpoint
128 Nassau Ave, Brooklyn, NY 11122
Brendan has taken a cozy space on Nassau and packed it with cool selections. The Parlour space is comfortable to browse with hand-written shelf talkers and a knowledgeable staff ready to help you find what you are looking for.
❖ Waterfront Wines Brooklyn Bridge Park
360 Furman St, Brooklyn, NY 11201
Over the past decade, this has become one of Brooklyn's most thoughtfully curated selections that has a little something for everyone, from the rare find to the easy-going drink after your walk on the Brooklyn waterfront. Find Ben to see what amazing wine he's stumbled on to lately.
❖ Union Square Wines Union Square Manhattan
140 4th Ave, New York, NY 10003
Location, location, location. Personally a favorite of ours, in part, because of its very central location and access to so many train lines, but also because the two most recent wine directors, Jim and Jesse, have packed this store to the brim with just about anything you could want.
399 Lafayette St, New York, NY 10003
Astor is the gold standard in New York City for in-store shopping with plenty of space between rows, shopping baskets, and great signage to help you find what you want. A bonus is that they have a great delivery service.
148 Chambers St A, New York, NY 10007
If you like classic winemaking and old vintages, this is the place to go. Traditional winemaking styles rule the day and the wines here are the archetypes that great wine authors write about, but be on the lookout for small sustainable selections as well.
❖ Fermented Grapes Prospect Heights, Brooklyn
651 Vanderbilt Ave, Brooklyn, NY 11238
Easily one of the most fun stores in NYC with a staff who really knows their stuff. They have a fun social media presence with no pretension—just good recommendations and a great variety of fairly priced wines.
❖ Leon and Sons Clinton Hill, Brooklyn
995 Fulton St, Brooklyn, NY 11238
These guys get their hands on some really cool small producers that are hard to find. The bottles don't last long. Probably our favorite social media account for local stores. You should be paying attention to these guys.
❖ Bondi Wines Bed-Stuy, Brooklyn
350 Franklin Avenue
Bondi has a terrific wine selection, but don't sleep on what they have on their liquor shelves where they have done a fantastic job of sourcing alternatives to big liquor brands and categories. Kasia is a delight and always has a terrific recommendation for visitors.
❖ Hunters Point Wines, Hunters Point–Long Island City, NY
4707 Vernon Blvd, Long Island City, NY 11101
My (David's) personal go-to local wine shop. Marco and team have a huge selection of wines from Kermit Lynch, who I greatly admire. Make sure to go past the front selling area to the back which has a lot more wine to explore—it's not scary back there!
❖ Morrell Wine Midtown, Manhattan
1 Rockefeller Plaza, New York, NY 10020
One of NYC's long-time retailers specializing in the old guard of great wines. A bonus is that it is centrally located in a very convenient spot in midtown (Rockefeller Center). You really feel like you are getting a concierge-like service when you ask for help. Ask for help!
❖ Acker Wines Upper West Side, Manhattan
160 W 72nd St, New York, NY 10023
If you like new world wine, especially California, we think this is one of the best spots in NYC. Trophy wines sit right beside the up-and-coming trailblazers of the west coast. Acker's store is a great entrée to the world of wine auctions too!
Dandy Wines, South Williamsburg

Parlour Wines, Greenpoint

Waterfront Wines, Brooklyn Bridge Park

Union Square Wines, Union Square

Astor Wine and Spirits, NOHO

Chambers Street Wines, Tribeca

Fermented Grapes, Prospect Heights

Leon and Sons, Clinton Hill

Bondi Wines, Bed-Stuy

Hunters Point Wines, Hunters Point-Long Island City

Morrell Wine, Midtown

Acker Wines, Upper West Side